The Police Student
How to access the The Police Student series
The series is SUBSCRIBER only however many of you with police or academic email addresses will have FREE access via your organisation's subscription to Policing Insight.
Just log in or register a FREE account using your police force or academic institution email address and you will automatically upgraded to SUBSCRIBER access if your organisation has a subscription in place.
Most police forces and many relevant academic institutions already have an organisation wide subscription to Policing Insight.
Please contact Richard.Plac[email protected] to discuss a subscription for your organisation.
This series, supporting degree entry recruits to the police service, aims to provide a framework for students as well as highlighting the deep resources of Policing Insight information. Policing Insight is publishing regular in-depth articles, written by Policing Insight's Academic Editor, Dr. Carina O'Reilly, aimed at promoting new degree recruits' learning and understanding of policing and how it impacts on the day-to-day delivery of policing.
In addition, we want to direct students to Policing Insight's wealth of articles and links to content that can aid their studies. including our Weekly Academic Research Summary articles plus the invaluable Media Monitor service providing a searchable database of over 69,000 links to news, opinion, analysis and reports from local, national and specialist press as well as from key police and criminal justice organisations.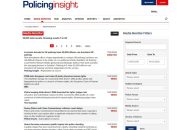 Media Monitor – A daily brief and valuable research tool
Our team researches search daily for relevant police and criminal justice content links to news, opinion, analysis and reports from third party sources including local, national and specialist press as well from key police and criminal justice organisations. The researchers tag each post in detail creating a searchable database of over 69,000 links. Use the search filters to return results by keyword/phrase, date, content type, subject, police force and media source and export the results to a PDF report with live links. Select 'Research article' in the 'Article type' filter to view hundreds of research posts. It's also a great way to search for Policing Insight content which is also featured – just select 'Policing Insight' in the 'Media source filter'.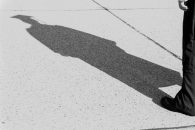 Weekly Academic Research Summary
This weekly summary curates the key policing-related research that's been published online each week, with links to the original journal articles, and selected abstracts – plus a short guide outlining how serving police officers and staff can get access, free, to many of the articles listed through the National Police Library. You do not need to be a member of the College to access its library. Click here to view over 250 summary articles
The Police Student Content Schedule
The first tranche of articles focused on elements of Evidence-Based Policing – from the meaning of the term, and its development over the last decades, to why the College of Policing has embedded the use of research evidence into the PEQF curriculum.
Topics ranged from the research available on policing hotspots, and situational crime prevention, to the emerging evidence around body-worn video and other cutting edge technology.
We also looked at the difficulties involved in assessing research evidence in policing work – and why it's so hard to embed the use of evidence in police organisations. All of these speak directly to elements of the College of Policing's Policing Education Qualifications Framework (PEQF) curriculum, and will help students – and the officers supervising them – understand these key topics and develop their assignments.
We then launched a new chapter 'Key issues in contemporary policing' which looked at a variety of topics including models of police and policing, police culture, policing a diverse society, police priorities, use force, police welfare and much more.
The current series focuses on 'Criminology for police officers'. At the centre of good policing is the question of why crime happens and what we can do about it. This new chapter looks at criminology – the study of crime, how we think about it, what causes crime, and the way that criminal justice agencies respond to offenders, and how all of this can affect what you do as police officers.
The summary of the series so far planned future content is as follows:
1. Evidence based policing (published)
Introduction to evidence based policing
The drivers of evidence based policing
Approaches to evidence based policing: What works?
Evidence based policing: Other kinds of evidence
Evidence based policing in practice: Hot spot policing
Evidence based policing in practice: Neighbourhoods
Evidence based policing in practice: Dealing with offenders
Evidence based policing in practice: The promise of technology
Implementation and 'programme integrity' in evidence based policing
Integrating evidence based policing in police organisations
1. Key Issues in Contemporary Policing (published)
From high and low to consent and coercion – what is policing?
Models of police and policing 
British policing in historical and social context 
Who guards the guards? Governance and accountability
Cultures and identities in policing
Policing a diverse society 
Police priorities: the rise of risk and harm 
The use of force 
Plural policing 
The police in popular culture
Police welfare and mental health 
2. Criminology for police officers (current series)
What is criminology and how can it help police?
Classical ideas – crime as a rational act
Is it all in the genes? Biological theories of crime
The 'criminal mind' – psychological explanations
Sociological theories I: Social disorganisation – neighbourhoods and families
Sociological theories II: Strain, subcultures and delinquency
Looking at things from the side of the 'underdog' – labelling theory
Who's got the power and the money? Critical perspectives on crime
Right realism – penal populism and the police
Left realism – tough on crime, tough on the causes of crime?
New penology – the management of risk
Control theory and desisting from crime
What about the victims?
3. Understanding the criminal justice system 
4. Researching policing – theories and methods
5. Community and neighbourhood policing 

6. Police ethics and standards 
7. Policing vulnerability 
8. Policing and cyber-crime 
9. More specialist items on the curriculum:
Information and intelligence
Roads Policing 
Investigations 
Response policing 
Students can supplement the core articles with relevant articles and reports from Policing Insight's large archive which features over 1000 contributors from policing and criminal justice including from police, government, academia, third sector and industry in the UK and around the world. Please use the search box at the top of the page.
Students may also find the Weekly Academic Research article series useful for sign posting the latest police and criminal justice research published.
For a wider and deeper knowledge base, students should use the Media Monitor service which has over 68,000 links to articles and reports from Policing Insight and 3rd party sources. This huge resource can be searched using filters by keyword, date range, content type, subject, police force and media source. 
Our researchers have searched the web you don't have to eg a search on Media Monitor using the tag 'body worn video' return several hundred articles and reports that are very relevant whereas the same Google search will require sifting through thousands of irrelevant results to find useful content. 
Create your own reports/briefs by exporting the search results to PDF report with live URL links.
'The Police Student' page will be a hub for information on the series with the latest articles highlighted here as they are published.
Be sure to sign up for Policing Insight's weekly newsletter and daily brief as well as our social media channels to keep up with the latest content as it's published.
Series Author of The Police Student

Dr Carina O'Reilly is Policing Insight's Academic Editor. She is also a Senior Lecturer in Criminology at the University of Lincoln. Her research interests include neighbourhood policing, confidence and legitimacy. Prior to joining Lincoln, Carina worked at IHS Jane's for seven years as a writer, editor and senior analyst on European security and organised crime; and subsequently led and taught a range of Policing degrees at Anglia Ruskin University. Carina has a Masters degree from Cambridge University in Social and Political Sciences and holds a Masters in Strategic Studies from the University of Wales, Aberystwyth. She is also a Labour councillor in Cambridge, and a former Deputy Leader of Cambridge City Council