PCC Fire Governance Conference
Venue:
National Memorial Arboretum
Croxall Rd
Staffordshire
DE13 7AR
Date: 28 March 2019
Price: From £150.00 + VAT
Booking Deadline: Book By 21st March
Organised by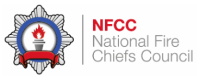 Media Partner

Now that four fire and rescue services in England are governed by Police Fire and Crime Commissioners, it's a good time to take a look at what these changes mean when it comes to improving efficiency and effectiveness for fire. We'll be hearing from Police and Crime Commissioners who have taken on governance of fire, learning about their journeys and gaining insight into this major change in the way that fire and rescue services are run. It's a long road to fire governance and we'll hear from PCCs who didn't get there and what they learned along the way.
To complement this, we will also be looking at some of the detail of developing business cases, which are complex and detailed and at the heart of making the case for change. Consulting the public on this major change is central to the process and we will consider what approaches have been taken so far and what can be learnt from this.
In partnership with Policing Insight, we will take a graphical view of the governance changes, giving delegates a whistle stop tour around the country to see just how far – or not – some PCCs have gone in considering taking on responsibility for fire.
This is a major change in the way that fire and rescue services are run in England. This conference offers delegates an opportunity to find out what it's all about, how it's gone and where it might be going next.
Click here to view the Conference Programme
Book your place now on the booking tab for what promises to be a sell out event. The event will run from 10am until 4.30pm.