For companies looking to supply crucial communications technology to clients in the public safety sector, many of the characteristics embodied by their emergency services customers – such as resilience, reliability, innovation and adaptability – will need to be key traits of the businesses themselves.
So it's no surprise to see that Hytera, a market leader in mission-critical comms and public safety equipment for almost 30 years, continues to demonstrate those attributes in its product development and partnership working with clients around the globe.
Launched as the Shenzhen HYT Technology Company in China in 1993, the business soon established a reputation for innovation in communication, and has been a pioneer in areas such as Terrestrial Trunked Radio (TETRA), Digital Mobile Radio (DMR), Long-Term Evolution (LTE), narrowband and broadband convergence, and 5G applications.
Public warning system
While functionality and reliability have been essential elements in Hytera's ability to deliver the right products for policing organisations around the world, law enforcement colleagues in Abu Dhabi were looking for additional innovation to help them maintain order and ensure public safety at the country's 4,000 mosques.
Each mosque needs a public address system to broadcast the call to prayer, play music and to make public announcements; they also need to be linked to the National Crisis and Emergency Management Authority (NCEMA) national warning system in the event of an emergency.
In turn, the Abu Dhabi Police need each mosque to be connected to their TETRA network and their LTE network, to enable the system to transmit a push-to-talk (PTT) general warning from a single point if an incident or emergency situation occurs.
The TETRA radio system also needs to be in place in each mosque to enable police to communicate in the event of an emergency such as a terrorist attack on a mosque, and swiftly co-ordinate an effective response to any incident.
And once again, it was Hytera who offered the ideal solution, with its DTT806 terminal that connects up remote terminal units (RTUs), a broadcasting system (PA) and the TETRA radio system.
The company's considerable experience in adapting its products to meet the specific customer needs enabled it to tailor the DTT806 product for Abu Dhabi Police. The terminal collects the data, such as pre-recorded voice broadcasts, to transmit to the TETRA system and receives instructions from the gateway for processing.
"
The Hytera DTT806 solution saves us a huge amount of time and effort in the administration and maintenance of all our mosques. The remote control facility and status report updates on every single mosque boosts our efficiency and means our officers do not have to go out on patrol every day."

Major Jasem, Director, Telecommunications Department, Abu Dhabi Police
Easy to install and maintain, the Hytera DTT806 solution enables Abu Dhabi Police to make further use of their existing TETRA network while minimising their investment costs. The mosques now play frequent pre-recorded voice messages every day, while the public warning system has a huge number of individual pre-recorded voice files in the DTT806 terminal which can be played by remote command.
Each mosque can instantly open a communication channel on the TETRA network by pushing the emergency button on the Hytera DTT806 terminal, enabling any officer at the scene to immediately alert colleagues and the command and control centre if a dangerous situation is developing.
Major Jasem, Director of Abu Dhabi Police's Telecommunications Department, said: "The Hytera DTT806 solution saves us a huge amount of time and effort in the administration and maintenance of all our mosques. The remote control facility and status report updates on every single mosque boosts our efficiency and means our officers do not have to go out on patrol every day."
Reliability and security
Such innovation was equally evident in Hytera's efforts to keep Abu Dhabi Police connected during the coronavirus pandemic. With officers responsible for enforcing movement restrictions during the pandemic, as well as stressing the need for people to stay home and encouraging the community to practice social distancing measures and to wear masks and gloves when outside, reliable communication services become indispensable.
To achieve that reliability, Hytera supplied its Narrowband & Broadband Convergent Communication Solution to Abu Dhabi Police. Patrol vehicles were equipped with the Hytera multi-mode radios which support 2G/3G/4G and LTE, providing officers with a converged radio and a smartphone utilising both narrowband and broadband technologies.
The radios deliver voice services through the built-in TETRA module, guaranteeing the reliability and security of the force's voice communications. The LTE and Wi-Fi part of the radio provide the broadband data services and application software to support multimedia services, and mobile applications used by the police.
Stanley Song, Director of the Middle East and North Africa region for Hytera, said the pandemic created "a challenging time for everyone". "Many of our users, like police and healthcare providers, are in the front line of fighting against the virus," explained Stanley.
"As a manufacturer, we believe the secure and reliable communications can make their work more efficient and effective. And as citizens, we all need to practice social distancing to minimise the risk of COVID-19 spreading in the community."
Confident communications
Those qualities of resilience, reliability, innovation and adaptability are embodied in Hytera's latest public safety sector products, including the PDC680 Dual-Mode Rugged Radio, and the VM690 Pro Body-Worn Camera.
The PDC680 combines a mission-critical DMR with an Android-based smartphone in a single device.
Harnessing the power of narrowband and broadband technologies to provide mission-critical voice call, photo and video taking, and positioning, this innovative radio enables seamless communications between the DMR network and public networks such as 2G, 3G, LTE and WLAN.
The equally innovative Hytera VM690 Pro is a body-worn camera with a rotatable lens that can be rotated vertically by up to 216°. It features micro-gimbal stabilisation to capture stable and sharp images during movements, and starlight night vision to produce colourful videos even in extreme low light conditions.
Hytera's product range continues to deliver cutting-edge, mission-critical technology that enables those working in the public safety sector to meet some of today's toughest challenges, confident that their communications are in safe hands.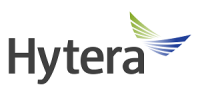 For information about these products and more, please visit the Hytera website here