Cumbria Constabulary empowers their force with technology. In case you missed it, an independent research study was conducted on the impact of Axon's body-worn video, digital interview software, and remote evidence collection tools from the public on Cumbria's operations and their officers' feelings of effectiveness, efficiency, and legitimacy. Cumbria bridges together all the evidence formats that were assessed in the study and from other sources, including body-worn video (BWV) camera footage, CCTV video, and smartphone evidence from victims and witnesses, into Axon Evidence. As a force, Cumbria are made more efficient by connected technologies, and in this supplement to the research study, we'll dive deeper into how they use Axon Evidence for more effective evidence management.
"
It [the previous manual system] wasn't practical, it didn't work – but Axon has revolutionised that and made things easy, simple and straightforward for the user.
Stuart Woodward, Inspector for Digital Data Technology Command
Cumbria Constabulary preside over a large region with a workforce of approximately 1,200 officers. They must consider the vast and rural landscape of the area when making technology investments. Prior to implementing Axon Evidence basic licences, Cumbria officers often had to drive long distances across the county to collect evidence in hard formats and deliver burned CDs to the courts. This created an inefficient and time-consuming process, especially when evidence that came in on discs in the first place still had to be copied over to new discs by the video imaging team before being picked up and delivered by officers. The costs accumulated from using hard storage formats and driving across the county instead of utilising a digital system added up to at least £128,000 annually for evidence from witnesses' smartphones alone. Speaking of the previous way of doing things, Stuart Woodward, Inspector for Digital Data Technology Command, remarks "it wasn't practical, it didn't work – but Axon has revolutionised that and made things easy, simple and straightforward for the user."
"An interconnected system"
Now, with Axon Evidence, "we've got an interconnected system", notes Inspector Woodward. Evidence can efficiently be managed and shared in the system and with other groups. Inspector Woodward cites the example of a sergeant working a burglary at a petrol station. The sergeant can offload footage directly after the incident using Axon Capture and collect witness smartphone footage in real-time via 1:1 Axon Community Request (formerly Axon Citizen) links, allowing them to progress inquiries straightaway. CCTV footage from the filling shop can be ingested directly into Axon Evidence to complete the picture of the scene. Once the footage has been shared directly with the relevant parties, the Criminal Justice Unit uses Redaction Studio to efficiently remove sensitive visuals. Large file transfers can be made seamlessly to the Crown Prosecution Service, and cases can be resolved expeditiously.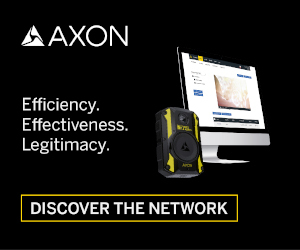 Each step of the process moves forward with minimal headaches for the end user. Nicola Bone, who is the Business Systems Administrator for Axon Evidence, points out that there are "no issues" amongst users, simply requests for the force to add on additional capabilities to the ecosystem. The community similarly respects the tools that Cumbria offers use. Inspector Woodward notes that from an officer safety point of view, members of the public are less likely to act out of line when they see that the interaction will be recorded. Axon Community Request, as well, is well-regarded by community members as a tool to share digital evidence without sacrificing their own smartphones. The app allows witnesses and victims to maintain a level of distance and comfort when needing to share evidence for an investigation. As Cumbria look to expand their technology suite, the uptake for new tools continues to be faster because of the trust officers have in the Axon solutions supporting their roles day in and day out.
Concludes Inspector Woodward, with Axon Evidence, "there's an efficiency savings and easy adoption throughout – we can do stuff quickly and access things easily – making us more efficient for staff to actually go out and do the job."