Key areas of discussion will include vehicle crime, robbery (including ATM crime), burglary, business and retail crime, metal and infrastructure crime, agricultural and construction equipment theft, heritage and cultural property crime & wildlife and rural crime.
Throughout the conference there will be an intrinsic link to the Government's Beating Crime Plan.
The programme will feature keynote speaker sessions as well as breakout rooms featuring 'what's worked' (best
practice), information sharing and stakeholder involvement to solve problems.
In addition, the exhibition area will allow delegates the opportunity to view and discuss the latest solutions available to assist in beating crime.
A networking dinner with a guest speaker will take place on the night of 12 September 2022.
Click here for more information and to register
An invitation from Deputy Chief Constable Amanda Blakeman, Gwent Police, NPCC Lead for Acquisitive Crime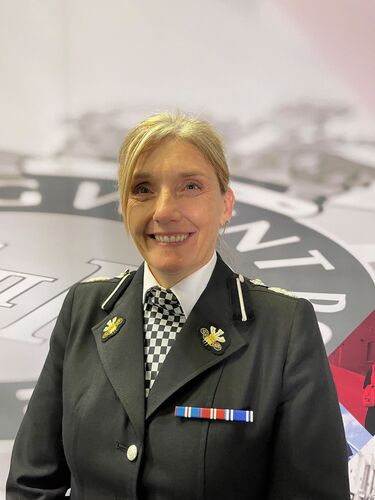 I'm delighted to be hosting the first National Police Chiefs' Council (NPCC) Serious Organised Acquisitive Crime Conference (SOAC) in Cardiff on 12 & 13 September this year.
This is the perfect opportunity to bring together policing professionals from strategic leaders to analytical colleagues to understand the evolving picture of SOAC across UK policing. As well as colleagues from policing, we will be joined by important partners in our fight against these types of crime from the Home Office to Ministry of Justice to the National Crime Agency (NCA) and crucially, stakeholders from the world of business.
Taking a preventative approach to SOAC under the four Ps (prepare, prevent, pursue, protect) and working with business, this is an exciting time with the recent launch of our SOAC Strategy for the coming three years, linking intrinsically to the Government's Beating Crime plan. The conference will see keynote speakers from across these sectors with breakout sessions which will detail what has previously worked to bring offenders to justice, prevent these offences from taking place and case studies from around the UK.
I hope to see many of you in attendance at what will be a superb opportunity to share good practice, make lasting connections and build on the strong foundations that we have set for the coming years.