We need your views!
Take part in the
2018 Police ICT User Survey
Complete the 2018 Police ICT User Survey and you could win a 2018 Apple iPad 9.7″, A10, iOS 11, Wi-Fi, 128GB

Produced and supported by:



We have had amazing responses from many UK police forces with officers and staff sharing the challenges and achievements in their force's ICT provision.
Police forces leading the way in their volume of response include Avon & Somerset, Gwent, Lancashire, Met Police, Staffordshire, Sussex, Thames Valley and West Mercia – these and other forces that generate significant participation in the survey before the deadline will get in-depth analyses of their individual forces in addition to the overall national results – a fantastic enhanced opportunity for learning and improvement in those forces.
We are calling for a final push from officers and staff in all UK police forces to take part in the survey and maximise the value and power of the results to facilitate positive change. Make sure your voice is heard!
Don't miss the opportunity to influence improvement in the ICT provision in your force. Take the survey today – click here
All participants have the opportunity to take part in a prize draw with the chance to win the latest Apple iPad.
Deadline for participation is midnight Tuesday 31st July.
Introducing the National Police ICT User Survey
CoPaCC launches the second annual Police ICT User Survey. The survey collates frontline perspectives from police officers and staff on the provision of police ICT. The results and analyses are revealed in the annual Police ICT: User Perspectives Report published on Policing Insight and delivered to key stake holders such as police force management teams, Police ICT Company, NPCC and of course the supplier community who deliver the systems you use.
Making sure police ICT serves your needs
Computers are as much part of policing as handcuffs and radios, but how well are your ICT systems working for you? Frontline users are best placed to feedback on the challenges with existing ICT provision as well as providing insights on future requirements – were you and your colleagues consulted about ICT projects implemented in your force? Would they have worked better with input from the frontline?
Your voice is key to improving current and future ICT provision. The good news is that both the supplier community and your representative organisations want to hear and understand your perspectives via an independent survey and report.
The Police Federation, the Police Superintendents' Association and the Association of Scottish Superintendents are active supporters, delivering the survey to their members and using the results to campaign for more effective and joined up police ICT systems that work for you; improving policing outcomes and working conditions.
Get your voice heard and complete the 2018 CoPaCC Police ICT User Survey – Click here
We'd very much like to hear your perspective which is why we're asking you to spare just a few minutes of your time to complete our second annual Police ICT User Survey. 
"
Since the last survey, I have met with representatives of the Police ICT company and a number of providers of both hardware and software and have been able to demonstrate where we could be doing better, and with a demonstrable evidence base to draw on, they are listening

Simon Kempton, Police Federation of England and Wales
Not another survey?
Yes, another survey! But this one is different, because your opinion really does count. Our first survey was completed by hundreds of officers and was read by the highest levels within the police service, Government and private suppliers to the police service. We know it has helped shape thinking on the development of police ICT.
The core questions in the survey were developed in partnership with the Police ICT Company with the support of the Police Federation of England & Wales (PFEW), the Police Superintendents' Association (PSA) and the Association of Scottish Police Superintendents (ASPS) who will be promoting it to their members.
Why does it matter? 
CoPaCC's Police ICT User Survey collates the views of those at the sharp end of police ICT systems and presents its findings to senior police stakeholders and commercial ICT companies.
For an accurate picture of the frontline perspective on police ICT it is critical that we get feedback from all ranks, seniority and roles of officers and staff.
The greater the response the more the report will influence those making decisions on your behalf for the provision of ICT in your force and nationally. 
If we've already done a survey, why are we doing it again?
Most surveys are just a snapshot of what is happening at that particular moment. Our annual survey is designed to record and measure progress (or otherwise) over time to help ensure you have the right IT tools to do your job. 
I took part in last year's survey. Do I need to take part again?
Absolutely. If you took part in the 2017 survey, it is even more important that you take part this year and tell us what, if anything, has changed in your force over the 12 months.
Who is the survey open to?
The 2018 survey is open to all employees of any UK police force – both officers and staff.
How do I take part?
Just click here to take the survey (you will be taken to a page hosted by SurveyMonkey)
How will my response data be used?
The survey is completely anonymous to facilitate honest and constructive feedback about your views on the provision and support of ICT in your force
Your anonymous responses will analysed and published in the CoPaCC Police ICT: User Perspectives 2018 Report which will be shared with all the main stakeholders in policing including the representative organisations, College of Policing, HMICFRS and the Police ICT Company. The report results will also be shared with the supplier community via presentations at key events. In addition,the report will be published on Policing Insight, providing visibility to the wider police and criminal justice community.
Why the Police ICT User Survey matters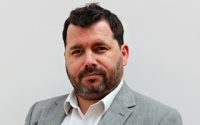 Simon Kempton, Interim Nation Board member at the Police Federation of England and Wales, explains why the 2018 Police ICT User Survey is an important initiative.
"The Police Federation are happy to again be supporting the Policing Insight ICT Survey.
It is the frontline officer who uses the ICT equipment they are given, and it is that officer (and by extension, the public) who suffers when the equipment lets them down. It's only right, therefore, that those officers now finally have a voice in influencing the direction of Police ICT, to ensure it is fit for their purpose.
This is what the survey offers those officers. For the first time they are able to express the true picture where they work.
It is important, then, that they are listened to. The reach of the survey also facilitates that, with Police and Crime Commissioners such as Matthew Scott of Kent understanding the value of that voice from the frontline as they struggle to achieve best value from dwindling budgets. The survey gives representatives from the Police Federation hard data to take to those PCCs and Chief Constables, giving them a firm evidence base to push for positive change.
Since the last survey, I have met with representatives of the Police ICT company and a number of providers of both hardware and software and have been able to demonstrate where we could be doing better, and with a demonstrable evidence base to draw on, they are listening. Never before have I been able to represent my colleagues on this issue with the force of so many voices behind me, and that is the value of this survey to police officers…"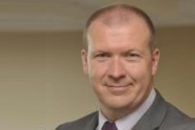 Police Superintendents' Association of England and Wales Vice President, Chief Superintendent Paul Griffiths, says the annual survey will complement the police service's efforts to improve technology.
"Consulting officers on their views and attitudes is always a very powerful starting position.
"I hope this independent survey will highlight Police ICT good practice, as well as areas to improve. Sharing good practice across forces can save time and improve consistency and efficiency of service – and that is where data collection can be so powerful.
"The annual approach of the Police ICT User Survey will start to build up a volume of feedback that could really enhance and support future developments – continually striving to ensure all officers have the right technology to deliver the best possible service".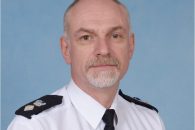 Chief Superintendent Ivor Marshall, President of the Association of Scottish Police Superintendents (ASPS) described the survey as a significant piece of work that would 'enable policing services in the UK to accurately take stock of where they currently are with their ICT capability'.
"The Association of Scottish Police Superintendents (ASPS) has been fully supportive of this study in order that we can fully understand the true 'as is' picture of ICT provision for superintending ranks. The results make for interesting reading, especially the force specific information and the benchmarking data which shows the class leaders and those from whom we can learn and develop best practice.
Importantly, this type of survey will be useful in tracking improvements and the delivery of ICT programmes over time which is a key aspect of demonstrating organisational transformation and operational effectiveness and efficiency."
Review the results of the 2017 survey – available free to registered users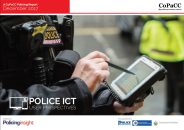 Police ICT: User perspectives 2017
 A CoPaCC Thematic Report                                                         
 Registered users click here to download