"
A lot of legacy systems used in policing are extremely large and would be costly to replace or update so a solution needs to be found where we can leave them in situ and access the knowledge that they contain
Interoperability has been an ongoing challenge for many industries and in particular for policing. Driven by new data types and new capabilities, the problems of systems working together and sharing information are growing as more and more niche technology vendors enter the space to help provide law enforcement with the tools to tackle modern day crime.
We recently wrote about the data challenges facing policing and the fact that accessing data is a complicated and time consuming process. It is common knowledge that data is siloed and requires multiple access rights for Analysts and Investigators to be able to answer even some of the most basic investigatory questions.
A lot of legacy systems used in policing are extremely large and would be costly to replace or update so a solution needs to be found where we can leave them in situ and access the knowledge that they contain 
To help overcome a lot of these challenges, interoperability and integration is going to be key. What's the difference? Well, without being too technical, integration is around sharing data and information between systems. Interoperability goes a little deeper and is often based on open standards that allow systems to work in conjunction.
It is a challenge that Chorus recognises and one that we are investing in overcoming. Our research and development team are working hard behind the scenes to join up many of the different systems that are currently used across the policing landscape. The following are a few things that can be done to help ensure full data interoperability and collaborative working.
Interoperability by design
Something that our development team have been tasked with is integration and interoperability by design. This is where at the research and development stage, they are required to consider how a piece of software or tool can work with others. We launched our new intelligence suite in the latter part of 2020, and it is made up of several different modules that enable efficient use of data in the collection, development, and dissemination stages.
As the data that is used by law enforcement is often highly sensitive, we do not own or have any access to it. For this reason, we ensure that our products can connect to the different data sources and systems that are regularly used in investigations, empowering users to do their jobs to their full capability.
Interoperability is included by design, so we build in the functionality to make it easy to search for and collect data at the start of the investigation, and then enable the secure sharing of that data or intelligence at the end of the cycle.
Building connectors and APIs
Part of the solution are open Application Programming Interfaces (APIs) that allow two systems to talk to each other and exchange data. These can be a low-cost solution to connecting the many different sources of data and intelligence that the police possess and would wish to interrogate in a central location.
Chorus has begun building a collection of APIs that allow us to integrate with other popular tools and services that exist. The most recent ones being with the following:
We have got many more APIs in the pipeline that are being developed by our innovation centre in Cambridge, UK to the most commonly used systems such as records management systems, social media platforms, consented data providers and company information.
One of our newest products that has the potential to be a game-changer for policing is Chorus Search. By using these APIs, it can access any structured or unstructured data source, located anywhere, and enable the user to conduct a search on a particular entity. It will then bring back all available intelligence on that entity and visualise it to help with decision making and informing the next stage of the task. This capability gives confidence to Analysts and Investigators that they have explored all the data available to them, from a single location and using a single sign-on.
Procurement mandates
"
To help bring interoperability and integration to the fore it is essential that forces mandate these technical requirements as part of any future procurement process. Making interoperability and integration essential requirements of any future tenders is a sure-fire way to get the attention of technology providers
To help bring interoperability and integration to the fore it is essential that forces mandate these technical requirements as part of any future procurement process. Making interoperability and integration essential requirements of any future tenders is a sure-fire way to get the attention of technology providers and would help to ensure that vendors which choose not to have open APIs   would be excluded from future contracts. This is the only way change in the industry on this important topic can be guaranteed.
Chorus has always been driven by customer requirements combined with our own innovation. We prioritise the requests that come in and do our utmost to continually evolve the capabilities of the Chorus products in-line with changing data types and investigatory best practices. Chorus is also looking at innovative ways of automating repetitive and time-consuming tasks, augmenting human decision-making and using Artificial Intelligence to enrich and visualise the outputs from the Intelligence Suite to give law enforcement the edge.
Interoperability and integration will be crucial to maintaining that edge and mandating those requirements in ICT procurement will accelerate its introduction.
Progress
Interoperability is recognised by the private sector. Trade bodies, such as techUK, has initiatives underway which seek to bring tech suppliers together with the goal of joining up best practice. Working groups exist that involve vendors and the law enforcement community working together to ensure that results meet the needs of those at the front line.
Interoperability should have been part of policing infrastructure a long time ago. However, it is not too late. With a push from policing procurement and vendors ensuring it is part of their development process it won't be long before we start seeing its wide-spread implementation. The market is full of creative and innovative SMEs willing to help and Chorus are here to help police forces drive forward this initiative for the benefit of policing and the public that they serve.
To learn more about how Chorus are supporting policing with technology then please contact us at [email protected] or visit our website chorusintel.com

Related articles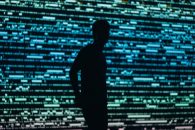 Solving data challenges across law enforcement
Data is now at the heart of every investigation, but as well as offering opportunity to improve the service for victims of crime, it can also hinder it. In this article, Boyd Mulvey, CEO and Founder of Chorus, talks about the data challenges currently facing law enforcement and how Chorus believe they have developed a new Intelligence Suite to help overcome them.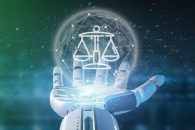 Robocop, Skynet, and Talking Toasters. Automation, AI, and Augmentation in policing
'Triple A'. What automation, artificial intelligence, and augmentation really mean and their potential application to law enforcement. In this article, Adam Etches, Technical Director for Chorus, explains what they are and walks us through some practical applications.