It has become an annual tradition for the Policing Insight editorial team to reflect on the fantastic content we have had the pleasure and honour to publish over the past year, whether written in-house or by one of our community of expert, influential and often inspiring contributors from policing, criminal justice, the third sector, academia and industry.
It's an opportunity for us to showcase their contributions once again, and also to thank all of our contributors for sharing their knowledge and wisdom in a challenging year, when it has been needed most.
The team were asked to select three articles that most resonated with them in 2021 – an almost impossible task with over 500 quality articles to choose from! We hope you enjoy exploring their choices; these articles are all free to access for the holiday period, and we look forward to delivering more valuable insight in 2022.
All the articles below can be accessed FREE without subscription throughout the Christmas period – you just need to log in to your account or register a free account with your email address. 
Keith picks his favourite Policing Insight articles from 2021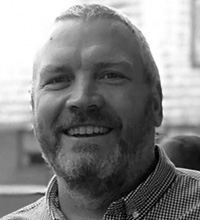 Keith Potter, Editor
Keith commissions, edits and writes articles for Policing Insight. He has a 30-year editorial career working as a journalist, sub-editor and editor for a range of print and online platforms. He has freelanced for the past 20 years, with a particular focus on policing and home affairs. Previous publications and organisations he has worked with in this sector include Police Review, Police Professional, the Police Foundation, the Police Federation, and Victim Support. He has been a contributing writer on Policing Insight since 2017 and took on the role of Editor in August 2020.
At the end of 2020 I had a gentle moan about how difficult it was to pick my Top 10 for the year; this year, with an expanded team and a larger catalogue of content, narrowing that down to just three 'favourite' articles is almost impossible. As always, it's testament to the quality of the writers – both those on the team, and the incredible band of talented, experienced and expert contributors.
The three I've chosen hopefully demonstrate just a fraction of that range of talent and breadth of subject matter; I hope you enjoy re-reading these and many other articles on Policing Insight over the festive period.
Foot patrols can reduce violence, make people less fearful and increase public satisfaction with policing
This article by Professors Jerry Ratcliffe and Evan Sorg was one of the first in a six-month series of contributions from the United States Violence Reduction Project organised by Peter Moskos. The article – and the series itself – highlights both the common themes and debates of many of the challenges facing policing around the world, as well as the in-depth research undertaken and extensive evidence base accumulated to meet those challenges.
Challenges in Canadian policing: Diversity, equity, inclusion and anti-racism
The final offering in a trilogy on Canadian Policing, this article by Keith Taylor and Dr Barbara Herring again highlighted some of the current universal challenges of policing (such as concerns over public trust and confidence, and community representation within law enforcement), against the unique backdrop of Canadian policing structures that combine local, regional and indigenous forces with the role of the Royal Canadian Mounted Police.
Police performance: So, what's the problem with league tables?
Ian Wiggett's Policing Insight series on the changing nature of the UK police workforce rightly attracted plenty of praise and significant engagement from our readers. But this one-off opinion piece on the dangers of a return to performance league tables in policing combined personal insight and previous experience with the research and views of other individuals and organisations, to highlight concerns over a move to a potentially target-driving culture that could haunt UK policing long after the current challenges have been overcome.
Sarah picks her favourite Policing Insight articles from 2021

Sarah Gibbons, Deputy Editor
As Deputy Editor Sarah sources and writes articles for Policing Insight, having spent much of her journalistic career focusing on police issues. She covered major crime stories and subsequent trials during her time as a reporter with a national news agency, before specialising in policing at Police Review magazine, and was part of the launch team for the title's international edition. She was the first Communications Manager for the Police Superintendents' Association of England and Wales, and has written as a freelance journalist for a variety of publications over the past nine years.
Diverting young people from paramilitary gangs: 'You keep going, you don't give up'
This excellently researched piece by Tina Orr Munro serves as a timely reminder about just how fragile peace is, and how the troubles which played such a huge part in our lifetime are still very much a central focus in certain communities. It is sensitively yet strikingly conveyed and left me with this powerful message: the programme recognises the 'power of one', which means that even if the young person is surrounded by negative influences, one positive relationship – such as the tenacity of a youth worker working with them – can make all the difference.
Policing the pandemic leaves many officers questioning their 'sense of purpose' and legitimacy
A useful insight into a very human aspect of the pandemic and its impact on those policing it and enforcing some often confusing or unpopular – certainly ever-changing – rules. Sadly, the current situation and return to yet more restrictions means this is a topic likely to dominate officers' lives for a long time to come. It's easy to lose ourselves in the public health statistics but it's vital we don't forget about this unfortunate bi-product of the pandemic.
Officer shares his child sexual abuse experience to improve the support and service for other victims
While we try to refrain from picking our own articles in this 'best of', the choice of my interview with Cheshire DS Mark Naylor has little to do with my contribution, and everything to do with his. It's incredibly rare to be able to talk to a serving officer willing to share his personal experiences as a victim of sexual abuse; the resulting article was both a privilege to write, and contained some very powerful messages that deserve to be read and shared as widely as possible.
Tina picks her favourite Policing Insight articles from 2021

Tina Orr Munro, Contributing Editor
Tina is a former Editor and now Contributing Editor of Policing Insight, and continues to write articles and collaborate on projects. After an initial career as a scenes of crime officer, Tina retrained as a journalist and joined Police Review in 2000. She became a freelance police and crime journalist in 2004, and has written for the Home Office, the Crown Prosecution Service, the Police Federation of England and Wales, and national newspapers and magazines. Having stepped back as Editor in 2020 to focus on her career as a fiction writer, Tina's first crime novel, Breakneck Point, is published in April.
The silent treatment: Mastering the art of the no-comment interview
Some of Policing Insight's most impactive features are those written by frontline officers who identify a common issue, research it and then offer new ways to tackle it. Sussex Police Acting Detective Inspector Dan McCarthy's article is one such example, offering a new evidenced-based take on that difficult 'no comment' interview.
Police as teachers: Results from the classroom
The concept of police in schools seems to ebb and flow depending on government thinking and available resources, but with police legitimacy and trust under constant strain, especially among the young, I would argue that it should be front and centre of police policy. Prof Jon Jackson's article is evidence that it impacts youngsters' understanding of the law and their trust in police.
Maintaining public trust when using Facial Recognition Technology
The increasing use of technology such as facial recognition has undoubted benefits for policing, but it also has the potential to damage trust in policing, so it was really encouraging to read the approach of the New Zealand Police with the emphasis on transparency, openness and conversation.  
Andy picks his favourite Policing Insight articles from 2021

Andrew Staniforth, Policing Insight regular contributor
Andrew is Director of Research and Innovation at Saher (Europe), a security research, training and consultancy SME operating at a global level, supporting police forces and private sector organisations to identify and implement innovative security technologies to maximise impact. As a founding Board Member and Senior Research Fellow at the Centre of Excellence in Terrorism, Resilience, Intelligence & Organised Crime Research (CENTRIC), he is the author and editor of numerous books addressing international policing issues. As a former Special Branch Intelligence Officer and counter-terrorism detective, he has worked across the world and supported missions of the United Nations Terrorism Prevention Branch.
Responding to domestic abuse survivors during and after the COVID-19 lockdowns
The article by Vicky Lechuga, Centre Manager of the Hillingdon Women's Centre, provided unique insights into the impact of COVID-19 lockdowns on domestic abuse and the challenge of providing support for victims. The article also provided evidence of the important role the third sector plays in keeping people safe from harm, providing a timely reminder for police officers that they are supported by a network of volunteer, charitable and not-for-profit local groups and organisations.
'We've reached a tipping point in tackling VAWG; now it's imperative that police reliability is restored'
The article by Keith Potter brought home the devastating impact of the murder of Sarah Everard by former Met police officer PC Couzens on the public's trust and confidence in policing. The case shocked the nation and rocked the very foundations of British policing, which has been plagued throughout 2021 by a series of substantiated allegations and convictions of criminal behaviour, gross misconduct, and unacceptable levels of misdemeanours and mistakes. 
Migrant smuggling and human trafficking networks go digital to take advantage of the pandemic
The article by Chris Allen rightly raised the spectre of human trafficking and people smuggling during the COVID-19 pandemic as an enterprise for organised criminals. The piece also revealed the digitalisation of organised crime to maximise the efficiencies of their illicit operations, and highlighted that transnational crime has ever-increasing impacts upon local communities in the UK.
Ian picks his favourite Policing Insight articles from 2021

Ian Wiggett, Policing Insight regular contributor
Ian is a CoPaCC Director and a former ACC in Greater Manchester Police (GMP), with responsibility for Serious Crime and Counter-Terrorism. He was the national lead for systems thinking and for casualty bureaux, and previously had responsibility for specialist operations within GMP. Ian began his service in the Met Police, and gained extensive experience of public order and crime investigation. After being head of CID in three London divisions, he headed the Intelligence and Performance portfolio within Territorial Policing. Following transfer to Cheshire Constabulary, he became Director of Intelligence, held commands in local policing and specialist operations, and led several force-wide change programmes.
Around the globe, policing is contending with seismic shifts across society; lockdowns, new restrictions, and changes in the way we work, divisive politics, and norms that can no longer be taken for granted. Policing priorities are in flux, yet crime and security threats keep growing and changing. My three articles prompted reflection on what policing is for, our values, and what the public values.
Getting the message right: The power of language in policing
Christine Townsend highlights the importance of not just having awareness, empathy and sensitivity – but also demonstrating it. 'Fear is an incredibly complicated concept to grasp as it's so personal to everyone.'
A problem-solving mentality – rather than response-focused, transient wins – needs to be the norm in UK policing
Nick Tilley lamented the decline of problem solving. He told the tale of an inspirational village bobby, who was creative and focused on doing the right things for the community. But it got him into trouble with his superiors. 'It's all too easy for leaders to squash the problem solving mentality.'
Rethinking resilience: Is it time for a UK Civil Defence Service?
The past two years have shown that policing is the service of both first and last resort. We've seen services being stretched to breaking point. We've also seen a fantastic volunteering effort and amazing community strength. Do we just wait for the next crisis to hit? Or do we get ourselves into a much better state of readiness to respond? Jonny Briggs put forward his suggestions for improving civil resilience.
Chris picks his favourite Policing Insight articles from 2021

Chris Allen, Policing Insight regular contributor
Chris is a researcher, lecturer and consultant specialising in transnational organised crime and how it is policed. He is currently Director of Criminis Training and Consultancy services, which provides a range of training courses and consultancy services to law enforcement, universities and the private sector. In June 2020 Chris was made Honorary Research Fellow at the University of Buckingham Centre for Security and Intelligence Studies where he has designed, and will be delivering, an MA in Transnational Organised Crime. In parallel, he is a PhD Scholar at the Liverpool Centre of Advanced Policing Studies within Liverpool John Moores University.
UNCHAINED: Tackling human trafficking through financial investigation
This piece from Andrew Staniforth explores a vital topic; money makes the world go round, and if we can further utilise financial investigation to tackle organised crime our efforts to combat it will be more successful.
The serious organised crime threat: Europol warns COVID-19 fall-out will create a 'breeding ground' for crime
The Serious and Organised Crime Threat Assessment is the premier report in the organised crime world, outlining the latest trends and methodologies across the spectrum of criminality, and this piece from Sarah Gibbons is an excellent summary of a vital report.
Enhancing cyber security: The use of artificial intelligence
Cybercrime has been the pre-eminent change in criminality in the 21st century, and this article by Andrew Staniforth highlights how law enforcement is adapting to combat it.
Ian picks his favourite Policing Insight articles from 2021

Ian Barrett, CoPaCC Director of Publishing and Development
Ian is responsible for CoPaCC's publishing strategy including platform, content and commercial development. An experienced publisher and commercial manager, Ian has spent the past 20 years publishing magazines and websites in the police and security sectors including Jane's Police Review and Police Oracle before developing Policing Insight for CoPaCC. Ian continues to develop CoPaCC's publishing strategy to engage our community of police and criminal justice professionals via Policing Insight website and events.
Picking only three from the 500+ insightful articles we published in 2021 is an impossible task. Policing Insight has covered the whole gamut of policing and criminal justice issues, with valuable contributions from both our editorial team and a vast array experts from policing, criminal justice, academia and the commercial world. I can only do justice to my selections by adopting a theme close to my heart in the development of Policing Insight – sharing fantastic innovation and practice from around the world that addresses universal policing challenges.
Te Taanga Manawa: New Zealand Police pioneer multi-agency family harm hub looking to 'think beyond the violence'
Domestic violence or family harm is a blight on societies around the world so it is important that great initiatives and ideas addressing the issue are highlighted. New Zealand Police and other agencies in New Zealand have taken collaborative working to a whole new level with the creation of a hub housing them all in one building to tackle domestic violence. This means that from one initial 'crisis call' an officer can attend with an appropriate agency partner.
Right to switch off remains for Victoria officers – despite the 'important and unusual' impact of pandemic policing
The wellbeing of officers and staff has quite rightly been of considerable concern the last few years, with the pandemic only adding to the already significant issues for police forces everywhere. It's not just the extreme and all too common examples of officers and staff dealing with traumatic experiences such as investigating child abuse or recovering from a firearms incident – the insidious, creeping effect of always being switched on and available thanks to modern technology can also be terribly damaging to wellbeing.
De-escalation techniques could help reduce police use of force – but good data will be essential
This excellent in-depth article by our contributing editor Tina Orr Munro looks at how police in the US, Canada, New Zealand, Australia and the UK have been trying to address concerns about police use of force, but are being held back by a lack of clear data on the effectiveness of training in areas such as de-escalation. This kind of 'long-read' multi-region look at an important issue reflects our aspirations for Policing Insight to contribute to the sharing of views and knowledge from around the world to help facilitate better policing outcomes. Pleasingly, these in-depth articles are also, somewhat counter-intuitively for an online publication, some of our best read articles!
Bernard picks his favourite Policing Insight articles from 2021

Bernard Rix, Publisher of Policing Insight and Founder of the World Class Policing Awards
Prior to setting up Policing Insight's parent company, CoPaCC Ltd, in 2012, Bernard worked for more than 20 years as an independent police, criminal justice and community safety advisor across the UK, Europe and the Middle East. He led over 50 significant change assignments in this time, work that has – among other benefits – improved police investigation of burglary, cut court delays, given victims a better service, helped community relations, and enhanced police officer safety. He established Policing Insight in 2015, and the World Class Policing Awards in 2019.
The Policing Friendship Tour begins: Walking with Chief Constable Shaun Sawyer
There's a very strong personal resonance for me with this article, as it marks a significant transition in my own life. I'll always be enormously grateful to Chief Constable Shaun Sawyer for his trust and generosity in agreeing to join me on these very first few hours of the Policing Friendship Tour.
San Diego PD backs online engagement to gain greater insight into the public's true policing priorities
This article is among so very many that illustrate Policing Insight's growing international reach and coverage – but I can only choose one! Why this one? Because it has been written, in the United States, by the first North American recruit to our brilliant Policing Insight team. Welcome on board, Christine – and very many thanks to every single one of our team who helps to bring you Policing Insight's unique global policing coverage.
Police, stakeholders and suppliers urge the service to maintain IT transformation momentum created by the pandemic
The next major initiative from Policing Insight's parent company, CoPaCC, will come to fruition early next year with the launch of PolicingTV. This article illustrates one element of the approach that PolicingTV will adopt: bringing together leading experts in a Round Table to discuss key policing topics. Exciting times ahead!
Do you have any favourite articles from 2021? Why not let us know in the comments below with a link and a few words about why you selected the article?