Building securely in the cloud with the police assured mission accelerator
The National Policing Digital Strategy 2020-2030 recommends that forces take a cloud-first approach to applications and data. But how do you move to the cloud while keeping data safe and ensuring value for money? Are there any approved platforms or blueprints for police forces? And how can you leverage existing cloud investments?
Amazon Web Services (AWS), the Police ICT Company, and the National Police Technology Council have developed the police assured mission accelerator, which helps forces to migrate workloads and deploy services quickly and securely to the cloud.
Join this webinar to learn more about the police assured mission accelerator. You'll hear perspectives from Ian Bell, CEO of Police ICT Company; Jason Corbishley, CTO of National Enabling Programmes; plus AWS Police Account Manager Mike Riordan and Solution Architect Charlie Llewellyn.
The webinar is being held on 24th February 2021 between 10am and 11am (GMT) – Register your attendance today.
Through the webinar, you'll learn:
How the police assured mission accelerator can help forces overcome common cloud adoption challenges
How customers can move workloads to the cloud following secure best practices
How to use AWS while leveraging other national investments
How AWS, the Police ICT Company and National Police Technology Council are working together to deliver the Digital Policing Strategy
Join us to learn more about the infrastructure automation and controls you'll need to handle policing services and data.

Presenters: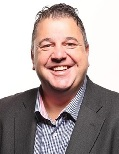 Ian Bell, CEO, Police ICT Company
Ian Bell was appointed CEO of the Police ICT Company in February 2018, when he embarked on a formative rebrand and re-set of the Company among its policing and supplier partners and government, with the aim of delivering its services for policing, by policing. Since then he has secured funding from the Home Office to support the Company achieve its ambition through a full business case and implementation plan, enabling it to become the delivery vehicle for the National Policing Digital Strategy.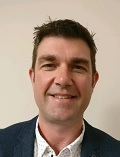 Jason Corbishley, CTO, National Enabling Programmes
Jason is an experienced Chief Technology Officer with a history of working in the law enforcement industry. He is skilled in Cyber Security Rick Management, IT Strategy, and Enterprise delivery, with an ability to develop technical solutions to enable business strategy. An information technology security professional graduating with distinction from Lancaster University in 2018. Jason was the Head of ICT at Cumbria Constabulary between 2012 and January 2017 before becoming the Chief Technology Officer for the National Enabling Programmes, supporting the delivery of the NPCC Policing Vision and the National Police Digital and Data Strategy.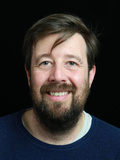 Charlie Llewellyn, Solutions Architect, AWS
Charlie is a Solutions Architect working in the AWS Justice and Public Safety Team in the UK. Charlie works with both national and local law enforcement customers to help them drive business outcomes through the use of technology. Charlie has worked closely with these customers to develop solutions that can be adopted broadly across law enforcement helping them benefit from work done across the vertical.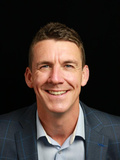 Mike Riordan, Police Account Manager, AWS
Mike is part of AWS's Justice and Public Safety Team in the UK. Mike manages the relationships with the Central Policing Agencies, such as the Police ICT Company, NCA, and NPCC bodies, helping support their projects with the wider AWS team, ensuring customers receive the appropriate training to build and manage their operations in the cloud. As well as managing the day to day relationships with these customers Mike works with a wide range of technology partners who deliver their solutions into Police using AWS technologies.